More than half phone users are terrified of losing their contacts, a study finds
15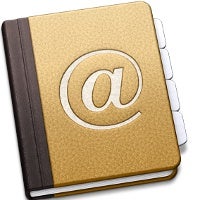 biggest hassle of losing their phone
to be the back up of their address book.
Those users were above all concerned to lose their contacts, even more than they were afraid to lose photos, documents and music. Many called backups "priceless," in the study, and not surprisingly so, as two thirds of users stored both professional and personal contacts in the same address book.
21 to 31 year olds have been the most pro-active when it comes to
backing up their contacts online
, and the most people falling in that group were likely to use a address backup tool. Overall, while 72% of users back up the contacts in their smartphone, only a quarter of users backs up their personal data online.
Curiously, there are some other surprising nuggets in the study. The
number one reason for losing a phone
, for instance, has been reported to be dropping it in the toilet as 19% of users have reported such misfortune. Check out the infographic to the right for a detailed look at the study's findings and feel free to chime in with your address book back-up habits.
source: Plaxo