More than 436 million smartphones forecast to be purchased in China next year
7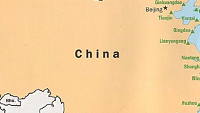 A published report on Thursday includes an estimate from researchers that Chinese consumers will purchase more than 436 million smartphones in 2014. Roughly 64% of those handsets will be manufactured by local companies in the country. Global manufacturers will account for the balance, roughly 158 million smartphones. That would be an increase of 3% in the number of units made by global players, that will be sold in China during 2014.
Meanwhile, those local Chinese handset manufacturers will have a good year exporting their products if the report is on target. A gain of 28% units, to 407 million, is forecast to be produced domestically and shipped out of the country. The number of phones being shipped to emerging markets from China is expected to grow sharply next year.
Looking at individual names, Lenovo and Huawei are each expected to ship 50 million smartphones with the latter manufacturer expected to have the higher number of handsets leaving the country. Next, Coolpad and ZTE should each ship 37 million units in 2014, followed by TCL with 26 million phones to be in transit next year. Among second tier names, expect 20 million units from Gionee, Xiaomi Technology and OPPO. The latter has a rather high profile project on the way. The
OPPO Find 7 is expected to come to market in 2014 with a 2K resolution screen
.
source:
DigiTimes