More sources confirm Nokia has scrapped Meltemi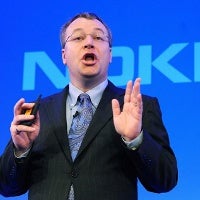 We've already heard by various sources that Nokia has
shut down its Meltemi platform
, a system that was meant to replace Series 40 feature phones and compete with Androids in the low end, and now more sources confirmed that for Reuters.
Meltemi was never officially announced by Nokia. It surfaced in a leaked video with Nokia chief executive Stephen Elop and it's widely believed to be a Linux-based system targetting more advanced but still affordable phones.
Nokia is allegedly putting all chips on Windows Phone and will do its best to have WP devices hit those lower tiers as soon as possible. This is also a move that will allow the Finns to further cut costs in this extremely tough transition period.
With this comes a risk, though. Nokia is currently very reliant on its feature phones as Symbian sales have plunged and Windows Phone is not selling well enough to cover up. If Nokia allows Androids to rampage freely in lower end devices with no viable alternative from the Finns, it could quickly start losing its leading position in cheaper phones.
"The important factor for Nokia is driving Windows Phones prices low enough to bridge the gap with the feature phones Asha range -- that should happen in 2013,"
Canalys analyst Pete Cunningham said.
source:
Reuters