More pictures develop showing the BlackBerry Bold 9900
17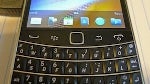 Here's a nice image to take a look at before you head off to sleep tonight, a picture of the
mouth watering BlackBerry Bold 9900
. While RIM has
had its share of problems recently
, all could be made right with the successful launch of this device. With the form factor taken from the original Bold 9000 including what many call the
best physical QWERTY keyboard
ever put on a smartphone, the new Bold should not only get BlackBerry's fan base all excited, it might also bring in a lot of converts from other platforms. The BlackBerry Bold 9930 brings the same exact handset to a CDMA network.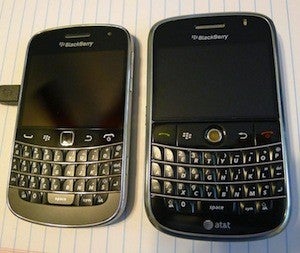 The BlackBerry Bold 9900 (L) and the original Bold 9000 (R)
The pictures below show a side-by-side comparison of the BlackBerry Bold 9900 with the Bold 9000. The former has a 6% wider QWERTY for more accurate typing and the BlackBerry 7 OS on the newer model allows the latest Bold unit to compete with Android and Apple. The WebKit browser is improved from the software on the BlackBerry Torch 9800 and is
40% faster in rendering sites
while chewing up JavaScript with ease. The 2.8 inch Touchscreen has been quite responsive in early videos. The 1.2GHz processor is nearly
double the speed
from the chip found on the original Bold, which at the time was the fastest 'Berry ever. A 5MP camera on back captures video at 720p while 768MB of RAM is aboard.
We can understand that some BlackBerry fans, having been once bitten with the Storm or the Torch, are twice shy and want to make sure that this new BlackBerry is everything that RIM says it is before
committing to the device
. For now though, even the biggest fans of the other platforms have to admit that the BlackBerry Bold 9900 is a very photogenic handset that just might reverse the manufacturer's recent slide in its share of the smartphone market.
source:
BlackBerryOS