More pictures and a video appear starring the Apple iPhone 5C in black
31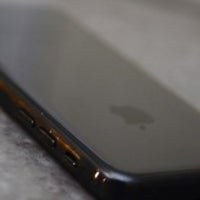 Earlier Wednesday, we gave you a first look at the
Apple iPhone 5C
in
the traditional black color
. It sure makes for a different looking device when you
compare it with the colorful shells for the iPhone 5C
that we've been looking at for what seems like eternity. Another published report on Wednesday offered up a few different looks at the black Apple iPhone 5C including a comparison with the
Apple iPhone 4S
.
The same report also included a video of the black Apple iPhone 5C. If you don't care about the overly dramatic use of soft focus and mood music, it is a peek at what the more traditional, budget-priced iPhone will probably look like. If you were looking to buy the low-cost Apple iPhone 5C, which look would you favor? Do you prefer the candy-coated Skittles version of the phone or the traditional black model?
We are expecting to see the Apple iPhone 5C and the
Apple iPhone 5S
introduced September 10th. Keep your eyes right here as we get closer to the annual unveiling of the next iteration of the Apple iPhone, but with a twist. This time, we expect to see two different models introduced, with new color options as well.
Apple iPhone 5C in black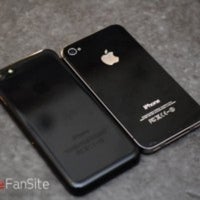 Thanks, Anonymous Tipster!
source:
AppleFanSite