More early iPhone and iPad prototypes leak, watch out for the doohickey with the kickstand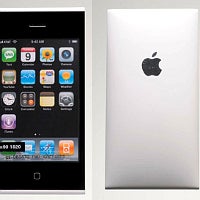 We keep being treated with design prototypes straight from Apple's Jony Ive kitchen, thanks to the court filings for the trial, revealing iPhones and iPads that never were.
After learning that
Samsung argues Apple had the final iPhone design idea from Sony's conceptual thoughts
, now we get a smorgasbord of images that span across Apple's mobile efforts - from early iPhone and iPad prototypes, to giant iPods with a kickstand.
The drawings and prototypes come in all shapes and forms, including a
hexagonal iPhone
, showcasing how much thought goes into the design process of our gizmos.
Enjoy the slideshow below, it's the first time the internal design stages at Apple have been revealed in such granular details.