American 5G is still the fastest, but more enter the 'gigabit' club
4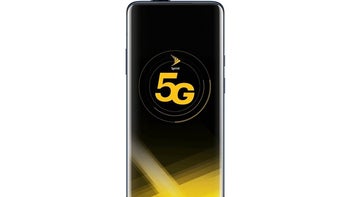 A recent report out of Korea stated that the country's three main carriers already have two million 5G subscribers between them. Despite Verizon's bragging that it managed to execute the first commercial 5G network connection with a phone (
Moto Z3
with the respective Mod) - just a day before Korea said it will officially flip its 5G switch - the rollout in America has been rather slow in comparison.
The US, however, now holds the bragging rights of the fastest 5G speeds achieved on a commercial network, since Verizon, AT&T, T-Mobile and Sprint use the high-band spectrum that carries very low penetration rates and tight coverage, but a lot of data at once. The top speed recorded on a 5G network in the US is 1.8Gbps (we'd wager to guess that this is on AT&T's testing ground in Texas), while its 4G equivalent comes out to 0.7Gbps.
The rest of the world is catching up in that regard, though. A new report from the crowdsourced
OpenSignal
testing reveals that there are now four countries that have logged 5G speeds higher than 1Gbps. Besides the US, in that "gigabit" club we are now welcoming Korea, Australia and Switzerland, three countries with a well-developed 5G infrastructure already.
The territories they have to cover are much smaller than the US, of course, but the good news is that Verizon doesn't charge extra for 5G connectivity just yet, but that doesn't alter the fact that there is a two million-strong 5G army in Korea supplying the countrywide 5G network speed tests.
Let's not forget that we are talking maximum speeds here, whereas the speed gap between a 5G phone and a top-shelf 4G one, let's say between the S10+ and the S10 5G, is not that stark.