More are excited for the introduction of the Apple iPhone 5 than the Apple iPad mini
91
In a famous Peanuts cartoon, Charlie Brown is on the mound getting throttled (by hitters, not because he was over his data cap) when one of his teammates starts quoting statistics to him. Still laid out on the mound, Charlie Brown responds, "Tell your statistics to shut up." The point is, stats can be overused, sliced and diced to meet a specific agenda. With the coming introduction of the next Apple iPhone coming next Wednesday, a new survey has some more stats for your analytical pleasure.
Online retailer PriceGrabber.com surveyed 1,740 online shoppers and 34% of them would rather see the
6th generation of the Apple iPhone
be introduced at its September 12th event than the 7.85 inch Apple iPad mini. 28% would rather see the tablet introduced at the event instead of the Apple iPhone 5 while 38% would like to hear about both at the same event. Originally, the speculation
pointed to both devices getting unwrapped on September 12th
, but now it seems that
Apple wants to monopolize the press not once, but twice
by introducing the Apple iPhone 5 next week and the Apple iPad mini sometime in October.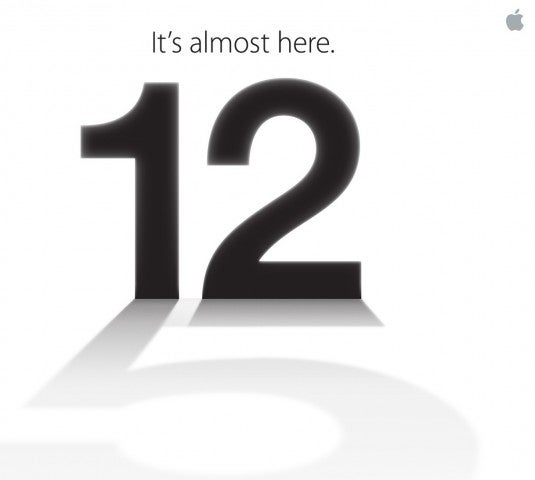 The next iteration of the Apple iPhone is expected to be introduced next week
The PriceGrabber survey found that 21% of the respondents will actually reach into their pocket and purchase the next iteration of the Apple iPhone. 16% of those will buy the phone the first week its launched while 19% will buy it the first month its released. (When PriceGrabber
conducted a similar survey in July
, back then only 7% said it would buy the iPhone 5 the first week it is made available). The Apple iPad mini will be purchased by 13% of those who took part in the survey.
As usually pronounced every year, the launch of the Apple iPhone 5 is expected to be one of the biggest product launches in Apple's history. What is it about the new device that attracts buyers? 50% of those who responded to the survey by saying that they would buy the phone
said it is the new features
that has them reaching for their charge card. Those include the expected 4 inch screen, LTE connectivity, smaller dock connector, faster processor and new earphone jack placement. 34% said that they have been waiting to switch to the iPhone from another phone and wanted the latest model.
All the excitement begins next Wednesday at San Francisco's Yerba Buena Center for the Arts at 10am PDT, and you can find out everything you want to know about the next iteration of the Apple iPhone and whatever else Apple introduces, right here!
source:
PCMag
Recommended Stories