Apple iPhone 5 penciled in as next smartphone by 35% of consumers in a survey
99+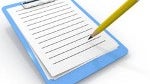 Experian's PriceGrabber division recently conducted a survey which is rather timely considering that the next generation
Apple iPhone could be just weeks away from being launched in the States
. According to the survey,
35% of consumers plan on buying the Apple iPhone 5
to replace their current handset.
Of those planning on making the iPhone 5 their next phone, 7% expect to rush out and purchase the next-gen Apple touchscreen phone within the first week after its launch. Twice as many will go out and buy the device during the first month it is available, while 30% will pick it up before the end of the year. A majority,
51%, will become Apple iPhone 5 owners
within the first year of availability.
2,852 consumers were polled and when asked which possible features of an Apple iPhone 5 they would
consider the most important
when considering a purchase, 59% said that they would want to see improved battery life. 46% said that 4G connectivity is important to them. 45% want a larger display while an improved camera is important to 42% of the respondents. 55% said they would like to see a price reduction with the new model.
Which OS did those responding to Experian's survey want? An
overwhelming 48% said Apple iOS
while 19% said Android. Windows Phone 7 and BlackBerry followed up garnering 7% and 6% of those polled respectively. 88% of those asked said they use their smartphone to make calls while 77% said they send and receive email on their handset. 73% use their phone for texting. 69% browse the internet using their smartphone while 51% use it for searching. 50% use the GPS on their unit.
When those surveyed were asked which smartphone they would want to receive as a gift, a whopping 69% selected the Apple iPhone. Interestingly, 7% picked the
upcoming Motorola DROID Bionic
, 4% chose the Samsung Galaxy S II and 3% want the BlackBerry Curve.
source:
Experian
via
AllThingsD