More Motorola phones now support Motorola Alert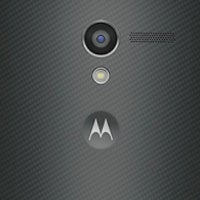 As expected,
Motorola Alert
is now supported by the
Motorola Moto X
and the
Motorola Moto G
. This is an app that
quickly alerts your friends and family when you need help
. At the same time, notifications are sent out with your address so that you can be found. And with the app, you can arrange to have messages sent out automatically to family or friends whenever you arrive and leave school, work or your home.
The free app also will arrange to have your latest location sent out to specific contacts periodically. If you have children that you're concerned about, this is a great app to use to make sure they arrive safely at school every day. And you will also know when they leave school, allowing you to figure out what time they should be arriving home. Once it is set up, the kids don't have to do anything for you to receive the alerts.
Motorola Alert was originally available for the entry-level
Motorola Moto E
, and the
Motorola Moto G LTE
. There is no word on whether any other Motorola models, like the DROID series for example, will be allowed to eventually use Motorola Alert.
source:
MotorolaAlert
via
AndroidCentral