Missing the days of Silent Mode on your Android 5.0 powered device? This app is worth your money
10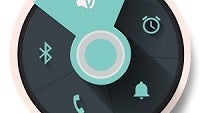 Who loves Android 5.0 Lollipop? We do, and we bet you do too. The update to the world's most popular mobile operating system is arguably the most significant one to date. While the world waits for the update to creep around the world (and yes, it is a creep), those of us with Nexus devices, a Google Play Edition device, or some of the Motorola smartphones are already enjoying the Material Design goodness that is Lollipop. Indeed, there is a lot to like about Android 5.0. That is not to say that all is wonderful in candyland, however. One of the common gripes that has echoed across the interwebs was the removal of "
Silent Mode
" from the update to Android.
| | |
| --- | --- |
| Developer: Great Bytes Software | Download: Android (v1.0) |
| Category: Personalization | Price: $1.49 after free trial |
Bear in mind that when we refer to "Silent Mode" we mean the ability for the phone to still receive and display updates and notifications, but with no sound and no vibration. In Android 5.0, the sound profiles were replaced by a couple new modes, "Priority" and "None." Hammering the volume down gets you to vibrate mode only, which may not be desirable in a meeting or a library. To get things the way they used to be in the old silent mode, you have to select priority, and fine tune the settings within that mode to get it the way you want.
Well some developers in Germany have a fix for all those shenanigans. SoundHUD brings back more discrete controls to your volume and sound settings on your Android 5.0 powered device, and best of all, no root is required.
SoundHUD lets you pick from a variety of styles, and is highly customizable. It also delivers on providing a true "Silent Mode." So, if your Lollipop powered smartphone is pure bliss except for that little detail, SoundHUD may be your savior. It comes with a two-week free trial. If you like it, it is only $1.49, and we suspect for many of you, that will be money well spent.
via:
AndroidGuys