Missing Flappy Bird? Make your own endless flapper with Createrria
1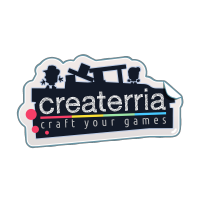 Developer Incuvo's Createrria is an iOS game about making games. It's as simple as choosing a visual style (8-bit, fairytale, anime, cartoony) and building a game by "painting" levels and filling them with contraptions, pick-ups, and enemies. The thing about Createrria, though, is that it makes it especially easy (and fun) to "clone" famous mobile games. For example, you can place a slingshot and launch a stunt-bear into a construction made of wood, stone, or something else. How familiar! If only you could lay some Super Mario pipes and make an obstacle course for the gravitationally-challenged
bird that recently fell off the sky
...
... which is precisely what you will be able to do. In March, Incuvo will launch the Eclipse update for Createrria, which contains everything you need to build
a Flappy Bird clone
. Not that there aren't
too many of them already
, but the opportunity to roll your own looks fun. On top of that, Createrria will let you spice up your levels with triggered doors, moving saws, and portals. That is guaranteed to make flapping an even harder and physics-bending endeavor. Also, owners of older Apple devices (that support iOS 6.0) will enjoy better performance after the update.
Createrria is a free to play title, but unlocking all its content will put you through an in-app shopping spree. Such is the life of a mobile gamer nowdays.
Download Createrria:
iOS
via
Pocket Gamer