Minecraft: Pocket Edition to get pre-Survival Mode update next month
4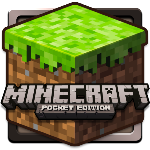 Some Minecraft lovers may have been somewhat disappointed with the Minecraft: Pocket edition that has come to iOS and Android, because it isn't exactly Minecraft, or at least not the most fun part of Minecraft. The game so far is just the builder mode (aka Classic mode), which can be fun for a short time here and there, but doesn't really have any lasting appeal unless you are a compulsive builder.
It looks like that may soon change. We've known since it was released that developer Mojang has always planned to bring upgrades to Pocket Edition to add Survival Mode, which is where the actual game part of Minecraft lives. Today, Daniel Kaplan, a designer working on the game, put out an update letting us know how things are going on that front. It seems that the team is tentatively scheduling an update to be released February 8th, which will "support the survival aspects of the game". So, this will get the game ready for Survival Mode, but won't be adding it just yet.
We just hope the full Survival Mode isn't too far behind.