Minecraft Pocket Edition finally learns to craft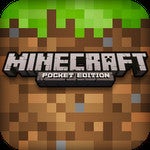 We've kept you up to date all along the way as Minecraft Pocket Edition has taken shape, and the game has finally gotten the update that some of you may have thought would never come. Now, you can finally craft in Minecraft!
The new update only brings the version number of Minecraft: PE to 0.3.0, but this update does add the biggest piece to the puzzle. At first, the game was just the Classic Mode (aka LEGO builder mode), which gave you some preset blocks and let you loose to build as you pleased, which could be fun, but was essentially boring because it wasn't exactly a real game. Back in February, the
Survival Mode update came
, which brought the basic game structure with enemies to fight and a reason to build shelter, etc. Now, Minecraft: PE finally includes the actual crafting mechanic, which by extension means that you'll have to start using different tools to mine different materials, and of course pull out your trusty crafting table to build all sorts of new tools and items.
The update also adds chickens and cows and damageable items to the game. From here on out, it seems like it's just a matter of fleshing out the game and making performance improvements. If you want to try out Minecraft Pocket Edition, there are free versions in both the
Google Play Store
and the
iTunes App Store
. However, if you want the newest version, which includes crafting, you'll need the paid version which goes for $6.99 on either
Android
or
iOS
.