Microsoft's new Windows Feedback app replaces closing sites
7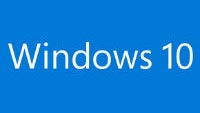 If you're looking to give Microsoft some feedback about Windows 10 Mobile, and the native apps that come with it, you should use the new Windows Feedback app. The Windows and Windows Phone UserVoice feedback sites that are currently employed for this task will shut down after November 16th.
Feedback sent through the app is accessible to Windows engineers, allowing them to respond quickly to comments. The app also allows engineers to engage in two-way conversations with Windows Insiders. Those who have given feedback can check with the app, to see if Microsoft is ready to act on their comments.
The Windows Phone UserVoice site is winding down, and will be available for your comments through November 16th. After than date, you will have to use the app to lodge a complaint, or to give feedback on Windows 10 Mobile. To download and install the app, go to Cortana and type in the word "feedback."
"With more than 110 million devices running Windows 10, we want to consolidate our feedback tools into one system that will enable our engineering team able to respond faster to the feedback from our community. To get timely user feedback directly to the right feature teams, we developed a built-in "Windows Feedback" app in Windows 10. Windows Feedback gives all engineers in Windows access to the complete set of raw feedback that users provide in the tool. Because it is plugged directly into our engineering system, it not only makes it easy for the engineers to find user feedback, but also makes it easy for them to act on it. Windows Feedback also enabled two-way conversations between engineers and our more than seven million Windows Insiders. This allows you to see if your feedback is in our systems, and ready to be promoted to a work item. We encourage everyone to become a Windows Phone Insider (http://insider.windows.com) and fully leverage Windows Feedback on Windows 10 Phone. All you need to do is type "feedback" into the Cortana search box and you can launch the app from there."-Microsoft
source:
Microsoft
via
WMPoweruser