Microsoft's brain makes Bing voice search results more accurate and twice as fast on WP8
9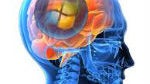 We've heard plenty about
Google's neural network
(aka the Skynet Brain) that has been extremely helpful in making contextual search and voice recognition better with the aid of
Ray Kurzweil
. But, it should be no surprise that Microsoft has its own brain, or Deep Neural Networks (DNN), and it has just been used to make Bing voice search on Windows Phone 8 more accurate and twice as fast.
Microsoft credits the improvements to the Bing and Microsoft Research teams using Deep Neural Networks to make the voice recognition system much better, and be able to comb through Bing's search index. The idea is simple: the voice recognition processing is patterned after how the human brain works (as far as we know, because obviously neuroscience is still relatively limited). As a result, Microsoft says that voice search results on Bing in WP8 will be up to 15% more accurate and will return results twice as fast as before.
Unfortunately, these improvements are only available to users in the U.S. Microsoft doesn't say why, but we'd assume it would have to do with the DNN making strides with the American English accent that haven't yet extended to other English dialects or non-English languages.