Microsoft's SkyDrive suffers legal defeat in the UK and EU
22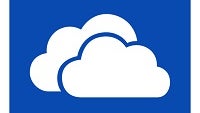 British judge Sarah Asplin ruled that evidence "revealed confusion amongst real people" regarding Microsoft's SkyDrive service, causing people to call BSkyB's helpline to get assistance with the product. As a result, Mrs. Asplin ruled that Microsoft did infringe on the "Sky" trademark.
Now, the judge must decide if Microsoft will be punished with a fine or by requiring a change in the name of the service. Microsoft tried to argue that the work "sky" was descriptive that it relates to clouds and thus cloud storage.
BSkyB sued Microsoft in the UK and EU asserting that people were confused between the news service Sky, and SkyDrive. While the tech minded among us cannot imagine that people could confuse the two, it seems some folks are indeed getting confused. Documents from the case recorded a number of incidents of people contacting Sky when they needed assistance with SkyDrive. Users were also apparently confused by Hotmail's method to reference SkyDrive for creating attachments to emails.
Apparently, even some of Sky's own call centers had some confusion, with nearly dozen call agents responding that they had heard of SkyDrive thought it was a service associated with Sky.
Do not expect this story to end, Microsoft is appealing the case and by the time both parties are done suing each other, people should be well enough confused at that point where it will not matter what anything is called.
sources:
The Register
via
All About Windows Phone