Microsoft wants its Windows Phone to be the king of the enterprise market by the middle of 2015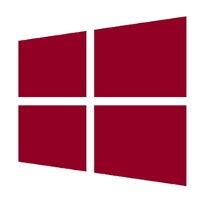 It seems that Microsoft is determined to make the Windows Phone mobile platform dominant on the B2B (business to business) market. This was stated by the head of Windows Phone UK, Leila Martine, who also expressed her strong desire that this will happen by the middle of 2015. According to the director, the most recent statistical data shows that Nokia, which is owned by Microsoft, has 18% of the enterprise market share in the UK, whereas its biggest rivals, Samsung and Apple, hold 17% and 35% of said market.
According to Martine, the Redmond giant is determined to make Windows Phone more desirable than the competition. The company will take advantage of the well-known weak aspects of the competition – Android is widely fragmented and the devices powered by it come with certain security issues, while iOS is expensive. Enterprise customers are already aware of Windows Phone's advantages, she claims.
"When you think of Apple, how many CEOs and CIOs really want to pay for their employees to use an expensive premium device when they can choose from a full range of devices? With Android, Apple and BlackBerry, there are continued concerns about the fragmentation of the ecosystem, the segmentation of the experience and also the level of malware,"
Leila Martine said.
The director also claims that Microsoft wants to double the share of Windows Phone in the consumer market until the middle of 2015. Just a month ago, certain data reports claimed that
Windows Phone is still on the rise
, but still far behind its rivals. According to her, the upward momentum of the platform has been somewhat slowed down by the much-anticipated Windows Phone
8.1
update and its pretty limited and slow arrival.
What's your opinion – will Microsoft actually succeed in making Windows Phone the preferable platform for enterprise customers?
source:
Mobile News
via
Neowin