Microsoft to close update info page, and make newest OS build available per carrier request
7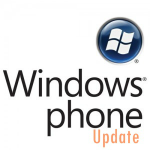 It was great while it lasted, but Microsoft is planning to close down its popular website for finding information on the status of your device's Windows Phone update, appropriately called "Where's my phone update?" The website is one that we always wished Google would copy, because it was a great way to highlight who was to blame for a delayed phone update, not to mention the public shame aspect. Microsoft hasn't given any reason why it will be shutting down the site, but has said that some of the update info will still be available on the Windows Phone How-To page. Also, there has already been a groundswell of users complaining to Microsoft about the topic. We've seen recently that
public complaints can change policies
, so if you want the update page to stick around, you should contact Microsoft.
In related news, Microsoft has also decided that the newest update to Windows Phone,
build 8107
, will only be made available to carriers upon request. As we let you know a couple days ago, this is a maintenance build that fixes a number of issues, including the disappearing keyboard bug. This update includes fixes from build 7740, which was never released in the US. Europe has started seeing the 8107 update, but there has been no word at all on whether US carriers will roll out this update, so again, if you want it, let your carrier know.