Microsoft shows what's needed to solve visible touchscreen delay
8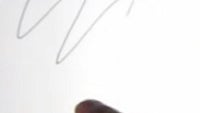 Touchscreen delay
is something that can make or break the success of a mobile platform. It defines the user experience, and even though it's not technically listed in the spec sheet, it's a huge part of the user experience. The almost instantaneous response on the iPhone was part of its wow factor back in 2007. Navigating with your fingers seemed to almost look like you were moving physical objects. Android seems to be a bit behind on touch responsiveness, but Microsoft shows that it understands well its importance.
Microsoft Research has now released a video laying out the pathway to screens responsive enough to trick our brain into thinking we're
interacting with real objects
. The company's research team is showing off its advances in touch interfaces with a touch-display system two orders of magnitude less latency than current systems.
Paul Dietz of Microsoft Applied Sciences explains that most current touch displays come with 100ms response time. A few devices come with around 50ms delay, but that's still noticeable and you definitely feel like you're interacting with a tablet, not a real physical object. Now, squeezing the delay down to 10ms still produces lag. It's only until we arrive at
1ms
that you truly feel realistic interactions.
So that's the bar where Microsoft wants to arrive in a decade. We're definitely looking forward to that and it's nice to see that the company is thinking in that direction. Check out the demonstration video below to see how much of a delay there really is on a tablet currently.