Microsoft shows Android developers how to port their apps to Windows 10
74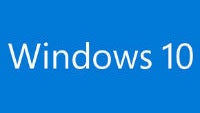 Like BlackBerry did before them, Microsoft is trying to lure consumers to purchase its handsets by allowing Android apps to run on its phones. For this to happen, Android developers need to port over their handiwork to Windows 10. In addition to Android apps, Microsoft is also allowing iOS developers to port over their apps as well. This should help take care of one of the biggest criticisms about Windows Phone, which is the lack of certain popular apps in the Windows Phone Store.
Project Astoria
, which is the name given the project by Microsoft, will only be as successful as iOS and Android developers allow it to be. To show Android developers how the porting process works, Microsoft created a video using the Timber dating app as an example to show developers how to get their app running on Windows 10.
"We want to enable developers to leverage their current code and current skills to start building those Windows applications in the Store, and to be able to extend those applications. Initially it will be analogous to what Amazon offers… If they're using some Google API… we have created Microsoft replacements for those APIs."-Terry Myerson, Microsoft
Microsoft says that developers will be able to reuse their Android app code and tools. The bottom line is that the Android developers who follow the process laid out by Microsoft, will deliver Android apps to Windows 10 with the same quality that Windows users expect from the apps they install on their phones. But that isn't the main issue. What prospective Windows 10 buyers want is to make sure that the iOS and Android apps ported over run as well on Windows 10 as they do on the original platform from whence they came.
source:
Channel9
via
BGR