Microsoft shares a series of "Yammer moments" videos for the socially focused that also need to do work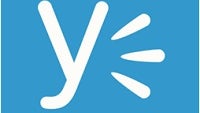 Believe it or not, Microsoft does have a social side to it. Ole-softy is engaged in a number of social experiments that complement rather than compete with the likes of Facebook, Twitter or Google+. One diamond in the rough is So.cl (meant to be pronounced "social").
With all the collaboration that goes on in social media, there are sizable niches that can be filled by applying these concepts to business. Some companies develop their own platform. For those that do not want to spend the time or resources on such a venture, there is Microsoft's Yammer.
Yammer was
acquired by Microsoft last year
and is known for being the "Facebook" for business of sorts. Microsoft has not given Yammer too much limelight lately due to the big Windows 8 and Windows Phone push underway (not to mention the buyout of Nokia's devices unit). That changed in the past day or so when Microsoft posted a series of videos sharing different "Yammer moments" from different walks of life and business.
The goal is to target those that see value in collaboration in a social media setting, but do not see value based on the commercial platforms and ad revenue models (not to mention privacy and security matters) of the likes of Facebook, et al.
Yammer obviously works in the enterprise environment, but Yammer has fully featured mobile apps for Android, iOS and of course, Windows Phone. For the small business user, basic networks are free of charge to set-up and use. Prices for more robust set-ups and less than 250 licenses start at only $3 per user if you need to grow.
source:
Microsoft
(YouTube)