Microsoft reveals four areas of concern related to Windows Phone Marketplace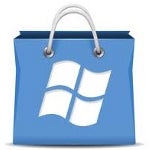 While the Windows Phone Marketplace can't easily catch up to the Apple App Store, or even Google Play Store in terms of quantity,
Microsoft thinks it can beat both of them in quality
. As a result, Microsoft has listed four areas where it expects the Marketplace to meet or exceed higher standards. The four areas are Trademarks, Bulk Publishing, Keywords and Content Policy.
When it comes to
Trademarks
, Microsoft wants developers to do due diligence in checking out trademarks that they are using. Microsoft suggests code jockeys to use Microsoft's content policy and the USPTO. Microsoft says it is still seeing
violations in bulk publishing
even though it has lowered the number of titles a developer can submit daily. The idea is to prevent a single developer from submitting the same app to varying categories which is a violation. Microsoft says that it will remove any app that is submitted to more than one category. Another violation is copying a Marketplace title image with closely related apps.
Microsoft limits a developer
to the use of five keywords
that help people find a certain app. Microsoft says any app with more than five keywords will have all of the keywords deleted. And the keywords need to be relevant to the app. In other words, you couldn't use a keyword like Skittles for an app that features a stopwatch.
Lastly, Microsoft spelled out its
policy on content
. The tech titan will not allow "sexually suggestive or provocative" images. Microsoft says that it will accept content like the type you would find on prime time television or in a magazine's swimsuit issue. Microsoft said it will start looking at the content, titles and icons of apps that are submitted and are looking for more "
subtle and modest
" imagery. And if you see an app that you think violates Microsoft's policies, you can report it to them via email at
reportapp@microsoft.com. No one will call you a stool pigeon.


source: WindowsPhone via WPCentral