Microsoft removes 1500 misleading apps from the Windows Phone Store
37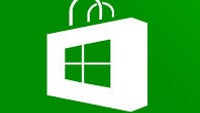 Apple went through it. Google suffered, too. Now, as the Windows Phone Store grows in size, Microsoft needs to make sure that misleading apps are quickly removed before a bad experience happens to too many of the platform's users. So Microsoft has put through three changes to help it eliminate misleading apps that hurt the customer experience.
The name of the app now must "
clearly and accurately reflect the functionality of the app
." That makes common sense. Apps also will now be listed in categories based on the function of the app, and its purpose. Lastly, Microsoft is eliminating icons that look like ones used by a different app. All three of these new changes should prevent developers from taking advantage of another popular app, to attract buyers.
The new regulations are in place for new apps being added to the Windows Phone Store, and for existing apps that are getting updated. Microsoft is reviewing the Windows Phone Store, looking for apps that do not meet the "
modified certification requirements
." As you might expect, Microsoft says that most developers whose apps did not meet the revisions, were more than happy to make the changes so that their apps could qualify under the new rules.
So far, Microsoft has had to remove 1500 apps when the developer behind it, refused to get into line with Microsoft's new policies. And by the way, Microsoft says that it will gladly issue a refund to its customers who purchased an app because of a misleading title or app description. Microsoft says that its review is still going on, and for those with an issue about an app, your best bet is to use the "
report concern to Microsoft
" link in the store.
"Every app store finds its own balance between app quality and choice, which in turn opens the door to people trying to game the system with misleading titles or descriptions. Our approach has long been to create and enforce strong but transparent policies to govern our certification and store experience. Earlier this year we heard loud and clear that people were finding it more difficult to find the apps they were searching for; often having to sort through lists of apps with confusing or misleading titles."-Microsoft
source:
Windows
via
WPCentral