Microsoft releases Bing Chinese-English Dictionary
4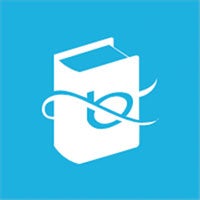 Microsoft has added Bing Dictionary to the Windows Phone Marketplace. This app supports both local and online dictionary look up. It is targeted toward a Chinese speaking audience, but the UI can also be switched to English.
Some of the features include:
• Local/Online dictionary: Local dictionary contains 100,000 most-frequently-used English and Chinese words. Online dictionary provides more words, sentences and voice.
• Smart Index: Creative Smart Index matches incomplete words and their inflections. Quick-definition is also provided for convenience. Try to input "better"?
• Search Suggestion: uncertain of spelling? Online dictionary provides search candidates of similar spelling or pronunciation to your input.
• Machine Translate: online dictionary mode supports machine translation. Input a long sentence to try the latest Microsoft translation engine between Chinese and English.
• Themes and Fonts: UI themes, Chinese or English user interface, and different font sizes for comfortable reading experience.
• Search history: save your history for recent queries, easily review and traffic-saving.
While the app has only been out for a little over a week, it already boasts a 4.5 star rating. Bing Dictionary can be downloaded from the Windows Phone Marketplace for free right now.
Bing Dictionary [Windows Phone Marketplace Link]
source:
WMPoweruser