Microsoft rebrands SkyDrive to OneDrive, adds more storage options and functionality
17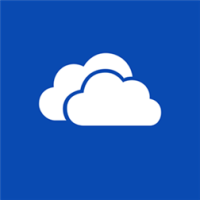 Forget SkyDrive. Microsoft's cloudstorage solution is now OneDrive. This happens after UK courtsforced the company to re-brand the service, as the word 'sky' couldconfuse customers that SkyDrive is a product of British SkyBroadcasting. Microsoft claims that the name change is aligned withits goal to "make it as easy as possible to get all yourfavorite stuff in one place".
Luckily, users accustomed to the formerSkyDrive don't have to change their habits. They can log-in toOneDrive with their existing credentials. It's not all about thename, however. Microsoft has added an automatic camera backup featureto OneDrive's Android app. Sharing and viewing videos is made to workthe same as with photos, thanks to a new video-transcodingtechnology. It detects the Internet connection's speed and compressesthe video accordingly. Microsoft claims that users should now be ableto stream videos on 3G networks "seamlessly".
Microsoft also added real-timecollaborative document-editing, similar to Google Docs. Users can nowedit together documents with OneDrive's Office web apps. Previously,they could edit them collaboratively, but the web-page had to berefreshed to display the latest changes.
Users also have a new way of earningadditional storage on top of the 7GB they get with registering. Byreferring their friends to OneDrive, they can gain up to 5GB ofspace. Each friend adds 500MB. Also, MS will give you an additional3GB just for using the automatic camera backup feature. Oh, and keepyour sights on OneDrive's Twitter account (@OneDrive). At some point of the day,Microsoft will give 100,000 freshly-registered users a whopping 100GB of free storage to start with.
OneDrive has official apps available onall major mobile and desktop platforms. Unfortunately, Microsoftcurrently has "no plans" for BB10 or Firefox OS users. TheAndroid, iOS, and Windows Phone apps, however, have been updated withthe new brand, along with bug fixes and performance improvements. Youcan download them from the links below.
Download OneDrive: Android| iOS| WindowsPhone