Microsoft not paying developers for Marketplace for Mobile sales?
5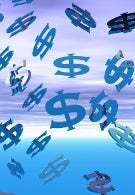 In a world where the number of apps available for a cellphone can decide whether or not it will be a big seller, Microsoft cannot be doing Windows Mobile phones any favor by not paying some of the developers whose wares are sold at the Marketplace for Mobile. Some errors in labeling accounts seem to be where a lot of the problems reside. Some accounts are being noted as "Not eligible for revenue payout" when they have met the $200 payout level. Other accounts labled as "Eligible for revenue payout" are not getting paid because of mistakes in the system. Some accounts so labled are not set up to receive payments so money-much more than $1,000 in some cases-is lying around with no place to go when the money should be in the hands of the developers.
The system is set up to be easy. At the end of each month, the amount of money each app earns via sales is calculated. 70% of that number is computed and if that number equals or exceeds $200, an Electronic Funds Transfer is made to the developer's bank. The problem is that some developer's accounts are listed as "Not eligible" when they should be listed otherwise. On the other hand, even if the developer tells Redmond that there is a mistake, it doesn't guarantee anything because even some developers who have accounts eligible for payouts have not received a dime since the October start-up of the Marketplace. With the momentum that the iPhone and Android have had and the number of apps on both far exceeding what is available for Marketplace for Mobile, Microsoft needs to get this straightened out in a hurry.
source:
arstechnica
via
BGR