Microsoft launches four new Bing apps for Windows Phone
12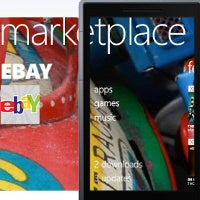 Microsoft must be well aware that its Windows Phone platform is doing good but not great. The modest growth in Windows Phone sales recently is no match for the continued surging interest in Android across the globe and iPhone in the United States.
To make up Microsoft needs more and better applications, building up on the 160 000 it already has in its Windows Phone Marketplace.
That's why the company has just launched five new applications bringing you news, weather, sports and finance information with Live Tile integration and the typical modern user interface. Check the all out below.
source:
Windows Phone blog