Microsoft kills the Zune, to focus on Windows Phone
11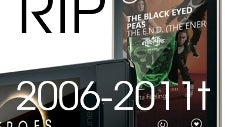 Microsoft's Zune player never quite caught up with the iPod line of music player, but now as even the iPod is on the decline,
Redmond has decided to kill the Zune
altogether. The company will not be releasing new models of the player, but remains committed to supporting the device in North America.
The Zune player is closely tied to the Zune music service, which in turn has intimate connections with Microsoft's Windows Phone lineup, but while the player itself is dead, the service will continue running as before, with the focus shifting on Windows Phone handsets.
The
Zune started in 2006
as an ambitious iPod rival. At the time, Microsoft's CEO Steve Ballmer saw it as a real competitor to Apple's player: "We can beat them, but it's not going to be easy." And it wasn't easy - it just never worked out. The iPod dominated the market accounting 77% of all music players last year, while Microsoft's creation struggled to get in the top 5.
In 2009, though, the company split Zune into a software and hardware division as it was becoming clear that other devices like phones and even PCs could benefit from the service itself.
We recently announced that, going forward, Windows Phone will be the focus of our mobile music and video strategy, and that we will no longer be producing Zune players. So what does this mean for our current Zune users? Absolutely nothing. Your device will continue to work with Zune services just as it does today. And we will continue to honor the warranties of all devices for both current owners and those who buy our very last devices. Customer service has been, and will remain a top priority for us.
Before you start poking fun at the unfortunate (yet expected) fate of the Zune, it should be said that the Zune was the first device to debut with the
Metro UI
in 2006, later to evolve with the Zune HD in 2009, a UI which is now in the core of the Windows Phone experience. So, while the hardware is dead, the Zune is in a way still living in phones.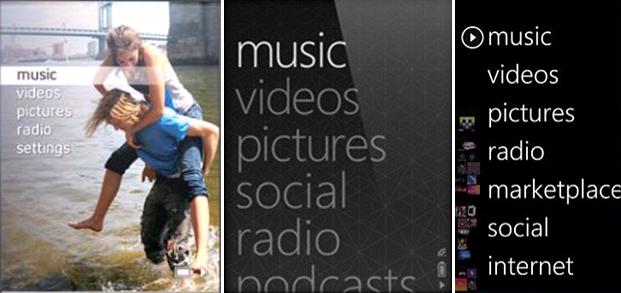 The evolution of the Metro UI in Zune player. Image courtesy of Windowsphonemetro.com