Microsoft is the top consumer technology brand name in the U.S. says Forrester Research
23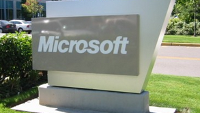 Based on a survey of more than 4500 U.S. adults conducted by Forrester Research in August of last year, Microsoft is the strongest consumer technology brand name in the U.S. Apple finished second with Sony third and Samsung fourth. Forrester computed the strength of ten technology brands. Among the ten names in the survey were Apple, Microsoft, Samsung, Sony, Dell and Hewlett-Packard.
Microsoft beat out the other tech names thanks to a high trust ranking among all age-groups. The brand also relied heavily on the "Essentials" category. While Apple is seen as providing high quality products that meet consumers' needs, Microsoft products are considered essential by the public. In addition, the new "One Microsoft" unified branding really seemed to connect with the American public, used to seeing unified branding with Apple. Tracey Stokes, the Forrester analyst in charge of taking the survey, said that the results were a surprise, and that if the survey had been conducted 12 to 18 months earlier, the results would have been different. That seemed to be a hint that Apple would have finished first previously.
"Microsoft's essentiality is so ubiquitous, there's really no alternative [in consumers' minds] to Windows and Office. Microsoft has a utilitarian essentiality, not the kind of emotional essentiality that Apple relies on...Although Apple is seen as providing products and services 'that meet my needs' and offering 'the highest-quality product/offering,' consumers do not consider Apple to be as essential as Microsoft. Apple was once emotionally essential, but as it loses its emotional hold, it won't be able to win solely on utilitarian qualities."
-Tracey Stokes, analyst, Forrester Research
Stokes added that Apple's problems resulted in its second place finish. Over the last year, the Cupertino based company has been
perceived by the public as being unable to innovate
. "
Apple's lost a little bit of its [brand] luster
," she said. Stokes did point out that Apple has been trying to touch consumer's emotions with its recent ads, and is trying to give off an appearance of luxury with its products.
While Microsoft had high rankings among all demographic groups, Apple and Samsung did well in younger demographics. The rivals scored the best among Millennials, those in the 25-33 age bracket.
source:
ComputerWorld
via
WPCentral