Microsoft passes Amazon to become the second most valuable publicly traded U.S. firm
9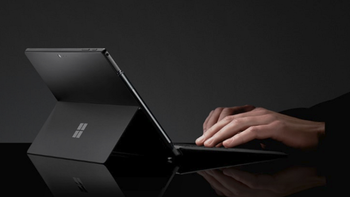 Microsoft's shares have risen 13% from a close of $95 on May 1st to reach $106.96 by Friday's close. The software giant now has a valuation of $821 billion versus Amazon's valuation of $801.3 billion. For all of 2018, Amazon is still up 40% compared to 25% for Microsoft.
On Wednesday, one measure of Amazon's stock valuation, its price-to-earnings ratio dropped to 70. That means that the company's shares are trading for 70 times its earnings per share figure, and it is the lowest such reading for Amazon since 2011. Just last week,
Amazon disappointed investors with its third quarter earnings report
. While the company crushed expectations for its third quarter earnings, it estimated a lower range for operating income and revenue for the current quarter. Since the fourth quarter includes the all-important holiday shopping season, investors are taking the lower estimates as warning signs for Amazon's performance during the holidays.
Microsoft, on the other hand, last week reported fiscal first quarter earnings that investors were happy with. For the company to be the third U.S. publicly traded company to reach a valuation of one trillion dollars, Microsoft will need to rise 22% to hit $130.