Microsoft institutionalizes carrier-restricted tethering in Mango, sharing comes also with hardware and driver restrictions
16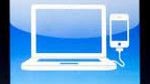 Some of you might have already noticed that the
Windows Phone Mango update
with over 500 new features
has started rolling out
, but among those there are some catches. The first and most controversial one is the way Microsoft has approached tethering. Luckily, after many rumors denying it, Wi-Fi sharing was finally confirmed to come with Mango. But the feature, which basically leverages your phone data to other devices like a notebook or a tablet, is hardcoded to be restricted by carrier, hardware and drivers.
Carrier restrictions for tethering
are not new, but lately both Verizon and AT&T have stepped up their efforts to stop users from what the carrier say is often illegal use of tethering. Microsoft however has strangely introduced more limitations for its hardware partners allowing
only the Broadcom 4329 chip for tethering
. Most but not all WP devices use the 4329 chip, so that means that if you own a device with the 4325 chip you won't be able to use the feature.
The last hurdle on the way to shared connections is
driver updates
. Even if you have the right chip, if you don't have the drivers you wouldn't be able to make use of tethering. Luckily, driver updates will depend on the manufacturer rather than the carrier.
Sadly, Microsoft says that only new handsets will support tethering. So even though the feature has been demonstrated on the Samsung Focus, it won't likely officially support it.