Microsoft drops the Bing branding in favor of MSN Apps
14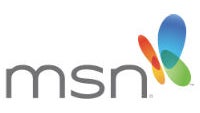 Microsoft has slowly been moving away from the Bing brand since April. It started with
Cortana taking over
search on Windows Phone (and soon other Windows platforms), then the Bing branding was removed from Microsoft's suite of apps in the Windows Phone Store. Now, that branding has been replaced with MSN, although even that branding is a bit subdued.
When you visit the Windows Phone Store, or check your apps list on your device, the apps will still be listed by name alone - Money (formerly Bing Finance), Sports, Weather, News, Travel, Health & Fitness, and Food & Drink. But, the descriptions all show the MSN name at the top, and the title bar on each app marks it as MSN Weather, MSN Sports, etc. This all follows a redesign of the MSN web portal.
So far, the updates are rolling out. All of the apps on Windows Phone have gotten the updates with the rebranding, but only Bing Finance has been transitioned over to MSN Money on Windows 8.1. And, it appears as though the name change is all that is different about the apps with the updates. If you notice anything else, let us know down below.
Also, let us know what you think of the change overall. Do you think the MSN name is better than Bing?