Cortana arrives... in Bing personalization settings
4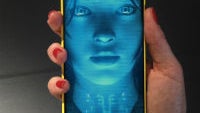 It is an open secret that Microsoft's Cortana virtual assistant will be the star of the show for Windows Phone 8.1, which is expected to be announced at the opening event for Microsoft's Build conference in about an hour. Cortana will have connections to all of Microsoft's online services, and may even replace the Bing app on Windows Phone, so it's not surprising that the first bit of Cortana to break cover is in Bing.
If you go to the Bing personalization settings in your desktop browser, you'll notice that Cortana has been added to the list of services like Bing Apps and Bing Services that can personalize your experience (aka services that will track your data and learn from your usage, in case you're anxious about privacy.) Cortana even gets its own setting under the heading "Other Cortana data", which reads:
To provide personalized recommendations, we upload some info from your Windows Phone, such as your calendar, contacts, location, and browsing history. If you clear this info, Microsoft may be temporarily unable to provide these recommendations.
There is also an option to clear this data. As we already know from various breakdowns of Windows Phone 8.1, there will be much more granular control over this data on your smartphone. WP8.1 will offer a feature called your Notebook, where you will be able to
control what data
Cortana tracks, what information is added, and you can remove specific data whenever you want.
The livestream is starting in just under an hour, so we'll be getting the full story soon enough. Anyone out there excited for Cortana?