Microsoft does away with "stack ranking" employee rating
9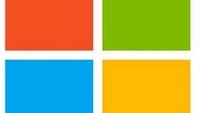 In what is being called a major overhaul of its employee-review methods, Microsoft is dumping its "stack" ranking (also called "forced" ranking) model for employee reviews.
For those that do not know, stack ranking gained popularity years ago at General Electric. Seeing such a large company have success with the system, other large enterprises followed suit, but not without controversy.
Forced ranking (at least how it is run at Microsoft) requires managers to rate their employees on a scale of 1 to 5, and it has to follow a bell curve. That means that some employees have to receive poor ratings, the bulk of a team would fall in the middle and only the brightest stars would earn the highest ratings.
The merits of the system appeared to be obvious, it allowed only the strongest performers to earn the appropriate praise (and bonuses, and promotions). The problems with such a system are equally obvious, even some solid performers might find themselves relegated to the bottom of the ratings if for no reason other than someone
had
to be rated at the bottom for the model to work.
Effective immediately, the old system is gone, and going forward, reviews will become a little more frequent, and managers will be given more discretion as to how bonuses are distributed across their team.
As Steve Ballmer is set to
leave Microsoft in the coming months
, events like this show that he is still running things as the company implements its new strategy. The revisions to personnel evaluations will surely offer a bump in morale and with high morale comes great thinking. With great thinking, comes great ideas and we know what can stem from great ideas.
source:
The Wall Street Journal