Microsoft confirms Windows Phone 7.8 coming early 2013
20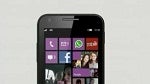 Microsoft has been following through on its pledge to maintain mindshare about the company's new products. What is a relief to many Windows Phone 7 users is that focus has also been dedicated to the upcoming 7.8 update. Despite rumors that we
might see the update this week
, Microsoft confirmed that the Windows Phone 7.8 update would be pushed out to "as many devices as possible" in early 2013.
Of course, we do not know which phones
will or will not get the update
. We have seen some
newer models
running the new OS. However, Microsoft did confirm that several popular applications will be making their way to the updated Windows Phone 7 devices. Those apps include, Angry Birds Space and Angry Birds Star Wars.
Feature-wise, Microsoft confirmed that in addition to the added theme and accent colors, new lock screen and Bing Picture of the Day, a PIN/password challenge will be available for business users connected to Exchange servers in order to prevent accidental device wipes. Meanwhile, Terry Myerson, Microsoft's Corporate Vice President for Windows Phone, says that having used Windows Phone 7.8 on his Lumia 900 made it feel like "a completely new phone."
source:
Microsoft