Microsoft can't sell Lumias, so it's now selling the Galaxy S8
47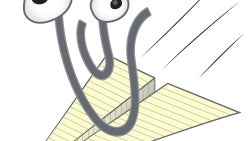 It's too easy to kick a guy when he's down, so we won't point our fingers and laugh at Microsoft for its decision to start selling shiny new Samsung phones after giving up on its own. Yes, it's very tempting to let out a condescending chuckle, but facts are facts.
Microsoft cutting its losses and moving on from a failing venture was solid business practice. The completely unexpected Samsung Galaxy S8 Microsoft Edition, which went for pre-order today, is a theoretically sound marketing approach.
MS prides itself on a strong suite of apps, such as Office, OneDrive, Skype, and Outlook. Samsung has the smartphone with the best selling prospects (in the Western world) that's not an
iPhone
. Besides, the two already have a partnership going, with Sammy bundling Microsoft apps on its flagships since the
Galaxy S6
. What can go wrong?
Unexpected Microsoft!
First off, the stock Galaxy S8 and S8+ both include basic Microsoft apps, and that's more than enough for most people – especially considering they also come with all the Google apps
and
a lavish surplus of Samsung apps that largely do the same things as Microsoft
and
Google apps. One simply can't have too much free space available on their new phone, can they?
*eyeroll*
Second, the extent of Microsoft's "customizations" is to make the Galaxy S8/S8+ download a bunch of apps and services upon first contact with your Wi-Fi. Suddenly, Cortana is waltzing into your S8 where it meets
Bixby
, they fall in love, and have AI babies. Still a better love story than Twilight!
Point is, the Galaxy S8 Microsoft Edition doesn't seem like a compelling product and it will be difficult to market it as such. However, there might be interest among Microsoft's steady enterprise clientele; and by bundling its apps, Redmond has figured out a viable strategy to capitalize on Samsung's dominance in the Western Android market. Fair enough, as long as MS doesn't bring Clippy back!
ALSO READ
via
The Verge