Microsoft asks you to suggest Windows Phone 7.8 features
52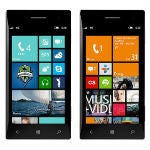 It wasn't completely a surprise, but it was a bit disappointing when Microsoft announced that Windows Phone 8 wouldn't be coming to existing hardware, and that it would have
Windows Phone 7.8
as the compromise for current smartphones. Now, it seems that Microsoft wants to try to bridge the gap, and has reached out to users for ideas on what features should be brought back to WP7.8.
As is Windows Phone 7.8 is known to have the new start screen, and is expected to have some camera improvements, and maybe a couple other small improvements. But, in a new forum post, Microsoft has asked users to post "specifically what features you would like to see on 7.8 and vote individually for the one that you want most."
The original post has suggestions to add "screenshots, Internet Explorer 10, new dictation, over-the-air updates, new languages, Office 2013, Skype VoIP and datasmart" to Windows Phone 7.8, and as of this writing, the thread had received almost 54,000 votes. There are also suggestions to add more languages, SMS backup, transferring files via Bluetooth, and of course, OTA updates.
If you want to get in your suggestions and vote on features, just head to the source.