Microsoft asks Germans what apps they want ported to Windows Phone, gives away T-shirts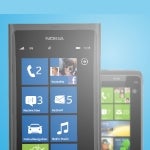 There was a time when the lack of decent applications was among Windows Phone's prime flaws. Today, things are steadily changing for the better, yet Microsoft's mobile platform still has a long way to go until it is up to par with Android and iOS, at least in terms of software availability.
Thankfully, Microsoft is working on the matter. In fact, the software giant is reaching to Windows Phone users with a new campaign. In a nutshell, German consumers are being asked what are the applications they want to see ported on Windows Phone. And in case an app for a specific purpose does not exist, Microsoft is ready to accept fresh ideas. Oh, and did we mention that those who submit their app requests might win a T-shirt?
The campaign is running on Microsoft Germany's Facebook page, so those of you who are fluent in the language are free to check it out. Those who are not are still free to look at the pictures.