Microsoft announces major OneDrive update for Android and iOS
2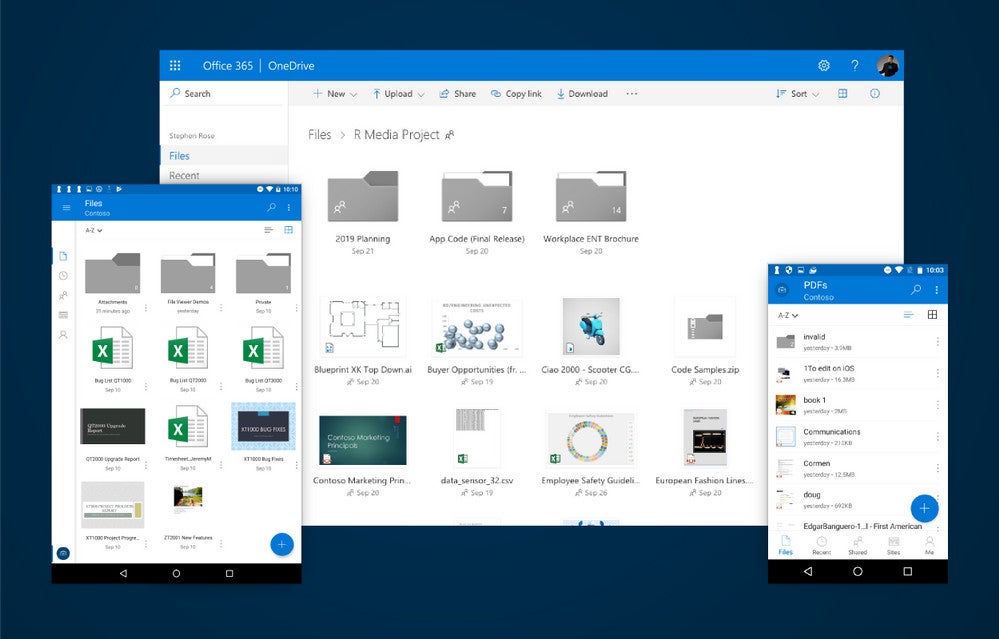 OneDrive for Android
and iOS are about to receive important updates in the coming weeks, Microsoft announced recently. The Redmond-based company promises a new experience across web and mobiles, which should allow users to find what they're looking for much easier.
First off, a refreshed design will be pushed to both the Android and iOS platforms. OneDrive will feature a new layout that will use screen space more efficiently than ever before. Shared files will be easier to spot thanks to the new layout.
Among the many visual changes included in the update, Microsoft promises to add a cohesive theme and design across apps, as well as a refresh of the files experience on Android and iOS in OneDrive and
SharePoint
.
Also, OneDrive users will now be able to preview files without opening them. That includes files types like Photoshop, PDF, Illustrator, RAW, 3D and DICOM medical imagery.
Furthermore, developers announced they have re-worked the file icons. There are now more than 4,200 variations and sizes of icons so that users will be provided with a crisp look on just about any device.
According to Microsoft, the new update will be rolled out to Android and iOS devices in the coming weeks, so expect to get these new OneDrive features by the end of the year.