Microsoft announces KIN One and Two - no WP7 on board, but you can share
23

Today Microsoft
finally announced
the phones behind
Project Pink
. They are not the Turtle and the Pure, but the
KIN ONE
and
KIN TWO
... What? Don't you like the names? Yes, we think the Turtle and Pure would have been better, but what matters is the phone itself, right? So, let's check out what these two social-centric feature phones have to offer.
Yep, you heard that right - the Microsoft KIN ONE and KIN TWO are not Windows Phone 7 (remember it's
without Series now
) smartphones (though the software shares some core elements with WP7), but feature phones, as they do not have support for 3rd party apps. So Microsoft introduces them simply as Windows Phones. So what interface are they running then? It wouldn't be a mistake to say they are running the KIN UI. They are
that
different from what one would expect from the company. The KIN ONE and TWO are designed for users of social networks or people who just enjoy sharing... different stuff. And judging by what was shown at the event today, you have to enjoy really LOTS of sharing in order to fall in love with the KIN ONE and TWO.
So the KIN ONE is the Turtle. And it has a slide-out portrait QWERTY keyboard and capacitive QVGA touchscreen, which will let you interact with the custom interface. It has a 5MP camera with flash and 4GB of internal storage space. The KIN TWO is the more powerful of the two (and also the bulkier) with capacitive HVGA display, 8MP camera with
HD 720p
video capture and flash, as well as 8GB of storage space. Both phones will have a Zune HD player to handle your multimedia, like in Windows Phone 7, as well as Wi-Fi and 3G connectivity.
The KIN interface is very reminiscent of the simplistic style of Windows Phone 7, although it's like it's taken to the next level here. Your homescreen, called KIN Loop, will flood you with information about updates from social networks, news from your chosen sites, etc. It will be highly personalizable, so it will show information that's only important to you. From here, you can utilize the so-called KIN Spot (the area at the bottom-center of the screen) in order to share things. When you see an interesting news story for example, you can simply tap-and-drag it to the KIN Spot. You'll then be prompted to choose the people you want to share this with, and then you're done. And that's all, we told you it's all about sharing with these devices.
The browser is not Internet Explorer Mobile, but a proprietary one that is said to be based on the Zune HD's browser. You still have the pleasures of pinch-to-zoom functionality. From here you can also quickly share things using the KIN Spot.
And finally, Microsoft has also announced KIN Studio as an accompanying service. Basically, almost all that you do on your KIN phone will be automatically backed up on the Studio. It is a cloud-based service, which can be accessed from any computer you want. There you'll find all your taken pictures, videos, text messages, etc. There will also be a timeline, which will allow you to kind of go back in time and see your activity.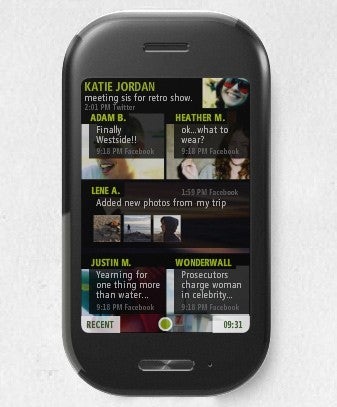 As
rumored
,
Verizon Wireless
will be carrying the Microsoft KIN ONE and KIN TWO, starting in May, while
Vodafone
will be offering the phones in Europe this fall.
Microsoft KIN One Specifications
Microsoft KIN Two Specifications
source:
Microsoft
,
Engadget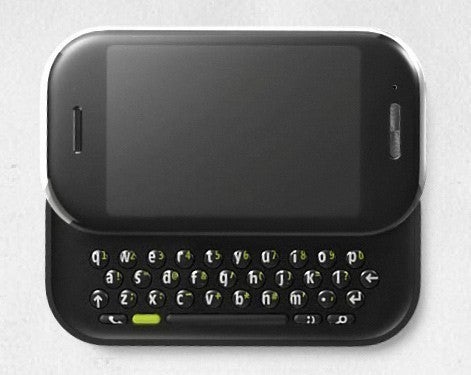 Microsoft KIN Two