Microsoft: Windows Phone is an operating system for low-end hardware at heart
34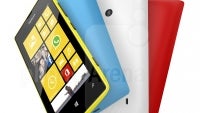 Microsoft made an interesting off-stageadmission at the Build 2014 - Windows Phone is an operating systemfor low-end hardware at heart. Developers working on the platform arerequired to develop on the most limited hardware available, and makesure Windows Phone works perfectly on it, before bringing it tofaster phones. Fast chips and big screens are good fun, but they aremerely testing tools.
Microsoft explains that this approachmakes it easier to bring quality performance to all hardware ranges,instead of the other way around - building the OS without beingconservative, and down-scaling it to fit weaker devices later. This"build for low, optimize for high mentality" could explain whythe cheap Lumia 520 is such a capable little performer consideringits modest specs.
Meanwhile, its Windows Phone 8.1-running successor,the Lumia 630, is expected to be just as zippy, without having theadvantage of significant hardware upgrades – its chip is faster,but it's coupled with the same 512MB RAM, for example. Moreover, thisapproach will let Microsoft bring a well-optimized Windows Phone 8.1across all WP8-based Lumia smartphones, which is very fair to thecustomer and helps avoid fragmentation.
Of course, it's not only sensibledevelopment that helps Windows Phone behave equally for everyone. Notunlike Apple, Microsoft restricts its hardware partners to veryspecific hardware configurations, and optimizes its operating systemfor them. It's easier to get the best possible performance out ofdevices if you know what to expect from them.
source: Neowinvia WMPowerUser