Microsoft Surface 2 tablets are coming, work has already started?
21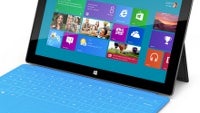 The Microsoft Surface tablet that is coming to showcase the best off Windows 8 is not a singular product, but the first of a family of Windows tablets and
work is already going for the Surface version 2.0
.
Microsoft has earlier called the Surface
"our new family of PCs built to be the ultimate stage for Windows,
" but corporate communications head Frank Shaw dismissed the phrase saying the company only used a
"literary licence"
and in reality there were just the Microsoft Surface in its RT (ARM-based) and Pro (Intel-based) variations.
But more than a dozen job ads on Microsoft Careers tell a completely different story. In the months between June and August, Redmond has been looking to expand its Surface team, saying that the division is
"currently building the next generation"
of
"devices that fully express the Windows vision."
The scope of hiring is crucial here - Microsoft is looking for all sorts of people from mechanical engineers to materials experts, driver developers and audio engineers, all joining the designers and engineers now in the team. Add to that,
"fast-paced product development cycles"
quoted in virtually every job ad, and you get right to the Surface 2.
What's particularly exciting is that Microsoft is looking to hire experts in some areas that might bring us innovations in materials and alternative power sources. When it comes to the materials part, Redmond is looking for an expert in
"new materials including metals, ceramics, plastics and thin films" as well as "finishing processes such as paint, plating and PVD". PVD, or

Physical Vapour Deposition, is a process that adds a micron-thick layer on top of surfaces so they won't wear off or could cool off, and it's actually used on engines in Formula One competitions.
So, it seems that the Surface is more than just that one-time boost to the Windows 8 ecosystem - it's rather a brand new division within Redmond. Now, you may understand better why Microsoft's hardware partners are feeling concerned, don't you?
source:
TechRadar
Recommended Stories