Microsoft Payments Inc: the future of Windows mobile payments?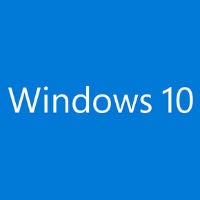 A couple of weeks ago when Microsoft announced that Windows 10 smartphones will come with
support for NFC payments
, the company did not mention exactly what the future of Windows Phone payments is going to look like. Recently, it was discovered that Microsoft itself might be the facilitator of Windows 10 payments, as the tech giant recently filed for a money transmitter license in all of the 50 states that form the United States of America.
Faisal Khan, a banking and payments consultant that specializes in cross-border money transfer and payment systems, recently discovered that Microsoft Payments Inc. (a Microsoft subsidiary company) has filed for a money transmitter licence in the US. Documents show that the state of Idaho has already granted Microsoft its money transmitter license, which means that Microsoft Payments Inc. has now officially entered the mobile payment game.
Although mobile payments have yet to take off, Microsoft's smartphone operating system is currently behind the mark in the emerging market. Apple Pay is the leader in market share, followed by Google Wallet, a payment platform made stronger by the recent
Softcard integration
. Samsung's
acquisition of LoopPay
is thought to materialize in a third major mobile payment platform as the
Samsung Galaxy S6
is now rolling out with Samsung Pay pre-loaded. Since none of the major payment solutions currently work on Microsoft's mobile operating system, the news that Microsoft Payments Inc. plans to enter the US payment market doesn't come as a major surprise. As Windows Phone currently holds a negligible slice of the smartphone market, Samsung, Apple, and Google are not likely to fret over this recent discovery.