Microsoft India: Windows 10 Mobile will bring 'flagship, high-end' phones
17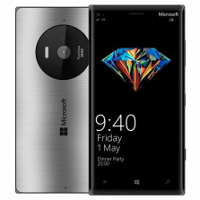 It's been more than a year since the last major Windows Phone flagship was released - the
Lumia 930
- and since April 2014 there hasn't been anything to hold the fort, and prevent Microsoft's mobile platform from slipping in the market share ranks. Not that Windows Phone has been very successful to begin with,
barely budging over the 3% mark
globally, and there have been even rumors that Microsoft is ready to write off
its investment in Nokia
, like it did with the $6 billion writeoff of aQuantive in 2012.
Not all might be lost, though, as there are plenty of Nokia fans around the world still, and with Windows 10 Microsoft has a strong contender on its hands, too. Perhaps not so in developed markets, but in emerging ones not everything is Apple and
Samsung
Android. This is exactly what Microsoft will be betting on for its mobile comeback, it seems.
According to Ajey Mehta, chief of Microsoft's mobile devices in India, the company will be releasing new, top-shelf Lumia models in India when
Windows 10 Mobile hits this fall
. "
If we want to build Microsoft as a strong consumer brand, we need presence at the flagship, high-end segment
," he said. Word. Whether it will be a
camera-centric 1020 successor
, the rumored
Lumia Talkman and Cityman
, or all at once, we will be all eyes and ears what Microsoft has in store for us in time for the holiday season.