MiXplorer is all the best Android file managers out there assembled into a beastly app
27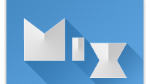 Sometimes, a mere file explorer doesn't cut it for the enterprising Android user. For some, it takes a whole mix of file explorers, the best of each one melded into a powerhouse of a file manager. Such is the concept of MiXplorer, and frankly, we have a lot of good things to say about it. First off, it was created by an independent developer in their spare time. No big ol' company or ambitious developer teams or whatever messing about with profit strategies, monetization, ads, and other necessary evils. MiXplorer is a free, non ad-supported project that's yours for the taking! It looks Material, but it runs on Android 2.0+ devices (if you still have one around). And among it's many features, you'll find the following bits of functionality:
Customization options that let you select any color.
Unlimited Tabbed browsing and Dual panel in landscape mode with Drag and Drop between panels functionality.
Create Tasks with Copy, Move, Paste operations.
Various View Modes and Sorting Options for each folder.
Customizable bookmarks drawer with essential file types already categorized.
Advanced search functions.
Export/Import all preferences, bookmarks, and customized skins.
Opening zip files in network storage.
Integrated with 19 cloud storage providers, in addition to clouds with webdav support like Yandex.ru, OwnCloud, 4Shared, MyDrive.ch, DriveHQ, CloudMe, CloudSafe.
Root access for advanced operations.
User and System app management with data backup ability for rooted devices.
EncFS volumes supported for all storages.
File encryption and decryption using Aescrypt file format.
Built-in FTP/HTTP Server.
MP3 Tag Editor.
Built-in Image Viewer (with GIF animation support).
Powerful Text Editor.
SAMBA, FTP, SFTP, WEBDAV, BLUETOOTH supported as well.
Woah! That was a whole lot to wade through, and there's more where that came from! To sum up, if you are in need of a one-stop-shop file explorer that isn't Root Browser, go ahead - visit the XDA Developer board (use the developer or download links below) and treat yourself to the free .apk! No, you won't find MiXplorer in Google Play for some reason, but how complicated is a manual .apk install anyway?