Metro by T-Mobile reportedly charges subscribers $15 each time they change phones
15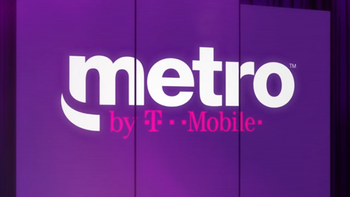 If you're a Metro by T-Mobile subscriber, you just might want to think twice before changing the handset that you use with your pre-paid account.
According to posts on Reddit
from Metro customers, the T-Mobile subsidiary is now charging customers $15 to swap or change the phone they use with their account. Subscribers who have been with the company say that this rule has always been around, but a call to customer service could get the $15 waived. Apparently, that is no longer an option.
The $15 fee is unusual since it covers phones that are already owned by the subscriber. The response online has not been a positive one with many Metro by T-Mobile customers unhappy about this, and threatening to go elsewhere. The hardened stance on this $15 fee reportedly started on November 18th.
According to one Reddit member, the fee was added by Metro because reps don't get paid for a sale when customers swap out their phone as soon as they leave a Metro store. This happens during certain promotions. By charging the $15, Metro is supposedly helping its reps. We should point out that there has been no official announcement from either Metro or T-Mobile related to this fee.