Merrill Lynch is bullish on Apple, says talk of iPhone sales peaking in China is bogus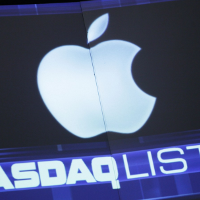 Ever wonder why you can't make a penny in the stock market? That is because the so-called experts don't have a clue what is going on. Earlier today, we told you that Piper Jaffray analyst Gene Munster (no stranger to our avid readers) had cut his forecast for Apple's fiscal Q2 iPhone sales. Munster now expects that
Apple will report sales of 55 million iPhones for the three months ended in March
, down from his original estimate of 62.5 million handset sales in the period. If Munster is right, for the first time since the iPhone launched in 2007, the company would be reporting a year-over-year quarterly decline in the number of iPhone units sold.
Merrill Lynch, on the other hand, says talk of iPhone sales peaking in China is bogus. Merrill analyst Wamsi Mohan raised his rating on Apple's shares today from "neutral" to "buy". The analyst told investors in a memo that demand for the iPhone remains strong in China based on a survey taken by the brokerage firm. That flies in the face of a weak Chinese economy and
other reports stating that Apple has cut component orders by 30% for its newest iPhone models
.
Now here is where it gets confusing for many investors. Munster is cutting his expectations of iPhone sales for 2016, and doesn't see year-over-year growth returning until the
Apple iPhone 7
is launched next September. Still, he happens to agree with Merrill's Mohan that Apple's stock should be bought. Munster calls Apple the top stock of 2016, while Mohan has a target of $130 for the shares. That would be a 30% gain from Apple's closing price tonight of $99.96.
Apple iPhone 6s Review
Apple iPhone 6s Plus Review
source:
Forbes