Meizu 'Blue Charm Metal' leaks out: features a killer metal design
20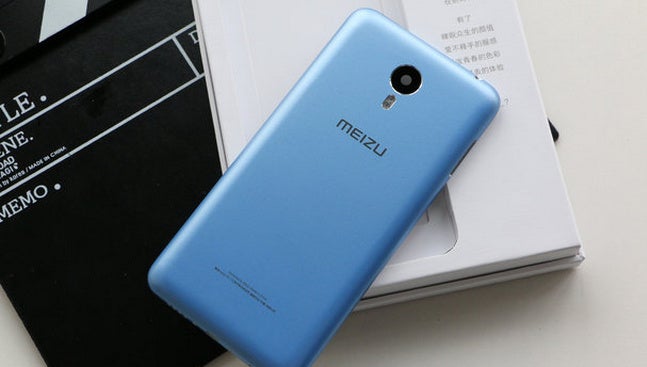 Meizu is about to unveil a brand new phablet on October 21st and the cat is out of the bag: the new phone is expected to be a part of the affordable Blue Charm series, but it will bring something new for this class of phones, a premium design with an aluminum body.
Meizu has just recently unveiled its first truly premium smartphone, the Meizu Pro 5, and it was also a metal phone, with its design only interrupted by cutout stripes for better signal reception, while here we see an uninterrupted metal design that looks stunning. The phone will come in a variety of colors, but it is the blue one that seems to catch the eye the most (it's also the new one).
So what's this new Meizu 'Blue Charm' Metal phone all about? Here is a quick look at the rumored specs:
Display:
5.5-inch, with a 1080 x 1920-pixel resolution
System chip:
octa-core 2.0 GHz
Internal storage:
16GB (expandable via microSD cards of up to 128GB)
Camera:
13-megapixel rear cam, 5MP selfie cam
Platform:
YunOS 3.1.6 operating system
The big question to all of this is the expected price tag and it will surely depend on the actual processor that's inside. Luckily, more details are surely coming - either in upcoming leaks, or at the official launch in just a bit more than a week.