MeeGo PR1.1 up for grabs: Swype for the Nokia N9
13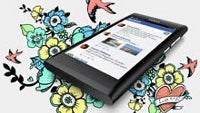 Nokia has done its best to diminish the importance of its own Nokia N9 and switch the focus to the similar yet slightly downgraded version of the handset running under the Windows Phone platform. Nonetheless, the Finns stayed true to their promise and the
first update for MeeGo on the N9 is already up for grabs
.
It doesn't bring any revolutionary new features, but mostly adds a nice polish to the already fluid MeeGo. Probably the biggest and most important novelty is the addition of
Swype
as an input option. There's also the possibility to shoot stills and video with filters, NFC tag reading capability that might be useful for some, handy music controls on the lock screen and a couple of others listed below:
NFC tag reading to instantly interact with NFC tags
Music controls on lock screen
Photo and video shooting with color filters: black & white, sepia, vivid, negative, solarize
More powerful multitasking with improved memory handling
Swype for fast typing
Faster MfE synch, synchronizing only active folders
Noise cancellation reduces background noise so that your friends hear you better
Close apps easily with swiping down, now on by default
New indicators for standby screen like charging and calendar etc.
The update will be rolling out in phases, so don't get discouraged if you don't see it yet – it should appear soon. In case you're wondering about the exact MeeGo version number after updating, that would be 20.2011.40-4.